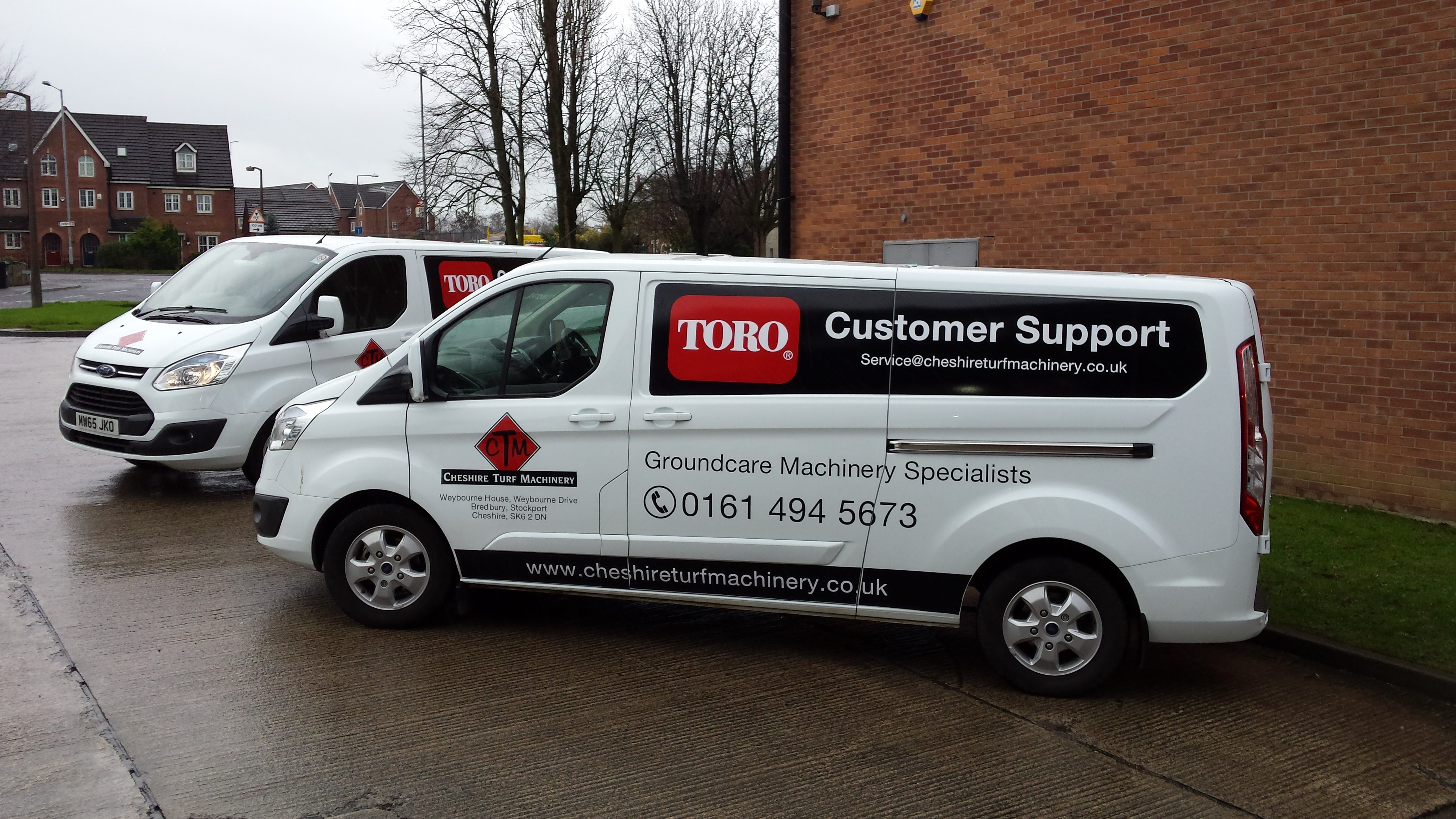 Cheshire Turf Machinery's award winning service department provide all aspects of customer support, ranging from workshop overhauling, cutting cylinder regrinding, welding, contract maintenance, estimates, electrical & hydraulic diagnostics and seasonal service specials. All our technicians are registered on the nationally recognised Landbased Technician Accreditation Scheme (LTA) and also receive extensive factory Toro training each year, giving you total peace of mind about the standard to which our engineers work.
CTM also runs a fleet of mobile Toro trained service technicians for on-site servicing and emergency breakdowns, so whatever your situation we've got you covered.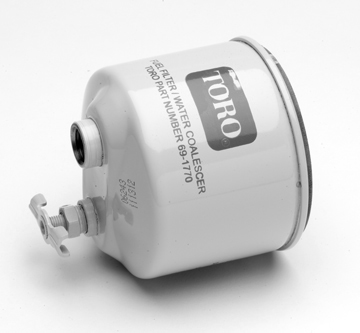 Cheshire Turf Machinery is the UK's leading independent supplier of Toro professional mowers and equipment, supplying hundreds of Golf Clubs, Premiership Football Clubs, Sports Clubs and Home owners. Our aim is to supply Toro Genuine Parts quickly & efficiently, in most cases next day thus reducing any down time. A fully computerised parts system enables staff to order parts through a direct link system; this ensures customers receive the quickest response times available.

Not only are we dedicated to providing superior parts in terms of quality, reliability and customer service, we are also dedicated to providing you with a competitive price for the quality and dependability that you have come to expect with the Toro brand.Recently, Toro has done extensive competitive analysis on overall pricing against that of the competition, and they have restructured pricing on several key categories such as the filters, tyres, starters and alternators. To take advantage of these price adjustments, be sure to consult with our parts department for the most recent, reduced pricing on these items.